Hotel Info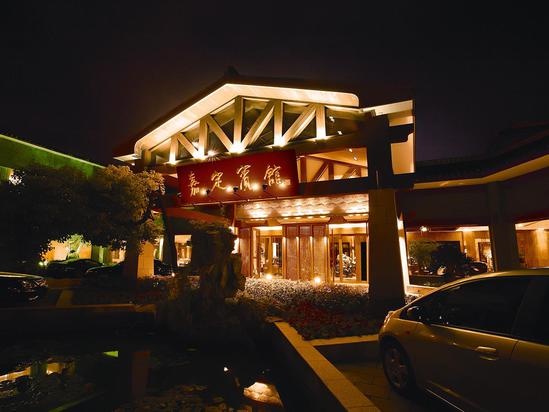 JOYA Shanghai Hotel(Jiading Hotel)
is located in the center of Jiading Town, a historical and cultural city in the south of the Yangtze River. It is adjacent to the Jiading Museum and Qiuxiapu in the east, Huilongtan Park and Confucius Temple in the south, Huijiang Tower in the west, and Fahua Tower in the north, and Zhouqiao Old Street in the north. Surrounded by places of interest, unique geographical location, strong cultural atmosphere.
JOYA Shanghai Hotel(Jiading Hotel)
is full of trees, bamboos and green landscaping. It combines the exquisiteness of Jiangnan gardens and the simplicity of blue bricks and tiles. The hotel has all kinds of well-equipped rooms. The interior is comfortable and warm, and the dining room is beautifully decorated. It makes guests abandon trivial troubles and enjoy leisurely cleanliness.
The hotel has a historical and cultural heritagePanjiayuan Villa, which integrates various VIP functions into one. The Chinese and Western restaurant, coffee bar, gym, KTV, sauna and other supporting services are all available. The hotel also has a special Chinese restaurant, Jiading Mansion (Clubhouse), which offers a variety of exquisite cuisine. Jiading Hotel is willing to be your 'home away from home' that stands out from the others.